Σερσέ λα Φαμ
February 26, 2020
Secret Supper Club
January 11, 2022
Athenian 'Laiki Agora'- the city inside out / Panayiotis Tetsis
A while ago I had the opportunity to write for Monocle Athens Guide an article about the Athenian laiki agora- the people's market- as a typology and as a place of interaction. When doing my research, I came across Tetsis's painting of the Xenokratous market. It has had an impact on me and wanted to write something about his work and this fresh and 'animalistic' depiction. Everything I tried to describe through words I saw it drawn in his painting. So vivid, like a moving image.

Panayiotis Tetsis, (1925 – 5 March 2016) one of Greece's most notable postwar painters and famous for his post-impressionistic seascapes. Born in 1925 on the island of Hydra, where he spent his childhood and early teenage years, Tetsis moved to Piraeus in 1937.

Born in 1925 on the Saronic island of Hydra, which along with Sifnos would inspire much of his later work, Tetsis took his first painting lessons in 1940. His talent was soon spotted by architect Dimitris Pikionis and artist Nikos Hadjikyriakos-Ghikas.

After graduating from the Athens School of Fine Arts in 1949, Tetsis pursued postgraduate studies at Paris's famed Ecole des Beaux Arts in 1953-56, where he was taught the art of engraving.

During his career, Tetsis held more than 90 solo exhibitions while participating in numerous group exhibitions. He has donated more than 200 works to the National Gallery. He continued to paint until the final stages of his life.



"The Greek landscape always warms my heart and inspires me. I try to visit Hydra in the winter when the island is empty, the sea colors are gorgeous and the people are very calm. There are no socialites in view," he had said in an interview published in Kathimerini.



"If we are to stand on our feet, if we are to work and hope, we all need to find something to hold on to," he said.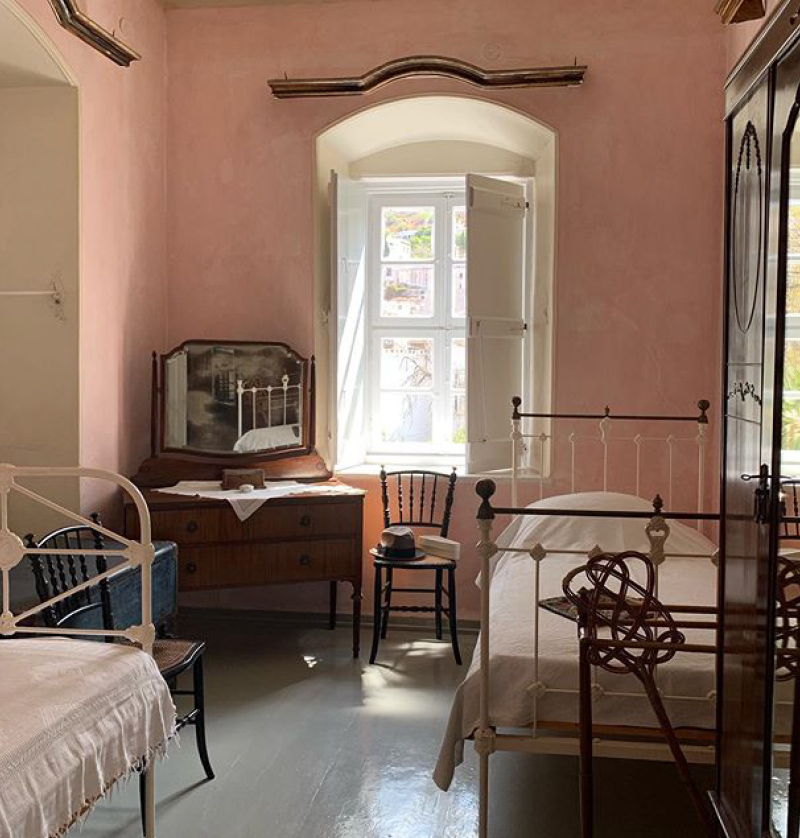 The People's Market (1979-1982)

The frieze exceeds fifty meters in length. It is the highlight of a popular daily image that was repeated every Friday on Xenokratous Street where the artist's house was located. Dense work, with huge, wide human figures intertwined with benches, tools and goods in a familiar scene full of intense, mesmerizing colors. Panagiotis Tetsis for four years (1979-1983) created the monumental ensemble "People's Market", a frieze that exceeds five meters.

These markets are born during times when the society is dreaming. They are reminiscent of a living organism, that reflects the pace and vibe of a city and its inhabitants. The conversations on the street, the unexpected encounters, the gossip, the coffee shops buzzing with people done with their weekly groceries. It is like a theatrical play, a well-directed spectacle where each person has his role to play and everything just falls into place. The laiki agora above all is a social phenomenon. You can find people of all ages and social backgrounds coexisting surrounded by produces from around the country. A spectacle set in the city and flourishing in cities like the Greek ones, cities that have the necessary outdoor conditions to do so.

ABOVE: The popular market on Xenokratous Street. The most beautiful laiki of Athens, captured by Panagiotis Tetsis